CI PRENDIAMO UNA PICCOLA PAUSA!
Dal
23/08
al
27/09
i nostri centri non saranno operativi e potrete contattarci
esclusivamente tramite email
.
Tutte le richieste verranno debitamente processate in un arco di tempo massimo di 72 ore.
Nel frattempo continuate a seguirci sui canali social!
Inviaci un messaggio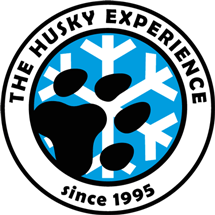 Cervinia
Carvinia is located In the large basin at the head of the Valtournenche. It is one of the most famous tourist centers of the Valle d'Aosta not only for the ski slopes and the sports centers available but also for the surrounding natural scenery, dominated by the endless glacier peaks and by the unmistakable Monte Cervino pyramid of granite.
Through the snowy peaks of this amazing landscape you can live one of the winter most exciting adventures: the Sleddog.
The traditional sleigh ride with the huskies takes place along a track of about 3 km and is mainly flat with steeper stretches. It is a route specially designed for reproducing the exact experience of the real mushers in their excursions with the sled dogs. Under the gaze of the magnificent Monte Cervino you will venture into a journey rich in emotions, in which you will discover what it means to support each other with your own pack, the group of dogs chosen for pulling the sled, and what it means to overcome the most challenging moments of the route and then enjoy together the pleasure and the fun of the descent.
The excursions are suitable both for adults and for children and they are preceded by a first educational step during which you will learn the basis of the sleddog and you will exactly know the key components of this sport. One of our expert instructors will support you along the entire route but you will be the one to drive the sled and lead your huskies.
Are you ready to live your adventure?
Il centro di Cervinia è attualmente inattivo a causa delle limitazioni imposte dalla normativa vigente per il contrasto al coronavirus.
Nel caso in cui sia possibile attivare le escursioni prossimamente, vi informeremo prontamente sui nostri canali web / social.
Rimane in ogni caso possibile acquistare i buoni regalo per questa sede, clicando sul bottone qui sotto
Acquista un buono regalo per Cervinia
Ricordiamo che i buoni già acquistati o acquistati nel prossimo futuro si intendono validi anche per la stagione invernale 2021-2022.
ATTENTION
Please navigate the website with your device in portrait mode