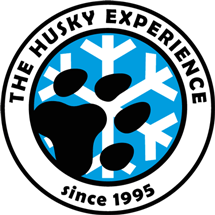 Anti-covid rules
Just follow a few simple rules to be able to experience the adventure of dog sledding without the worry of the virus
Given the current pandemic situation we have some recommendations for those who come to do sleddog with us; following these instructions is essential for our and your safety. Let's see together the few but important rules to follow:
You cannot enter if you have fever +37,5° or other flu symptoms or if you have been in contact with someone positive to virus
You cannot enter without wearing a mask
Keep one meter distance in social contacts
Use the hand sanitizer available at the entrance
Arrive no more than 5 minutes from the start of your excursion, in order to avoid crowds
The small house supporting the structure is usable only by booking (to be made via email) and it is not possible to deposit luggage, bags, backpacks, etc ..
In case of cancellation for reasons relating to the covid , the service will not be refundable but a voucher will be issued upon request to be used to rebook the excursion
ATTENTION
Please navigate the website with your device in portrait mode
---
The availabilities displayed are evaluated considering the number expressed as all adults.
Only the estimated availabilities for the current month and next month are shown.
Go to booking to enter age, weight and height for each person and check the exact availability for all season.